Download the Syllabus appropriate for the performer. Rules will be downloaded with your selected Syllabus. Please read them carefully.
ONLINE Registration Deadline: Wednesday, January 22, 2020.

Late ONLINE Registration with $20 fee: Wednesday, January 29, 2020.

We encourage participants to use the online registration but offer the PAPER ENTRY as an alternative.

Download the fillable PDF 2020 Paper Entry Form below and submit using Canada Post.
We recommend having a printed copy of the Syllabus to select your classes prior to registering. Only Class Codes and Headings are visible on the registration pages.
Individual syllabi (includes General Rules)
Register for classes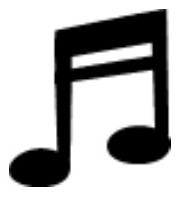 Take Note 2020
  Important note: Any reference to the National Music Festival in our syllabus should be ignored. Ontario's festivals are no longer affiliated with the National Music Festival and our students will not be able to compete at that level.
Please read the syllabus for your chosen discipline. It contains specific information about each category and class which the online registration does not hold.
There are updates to the Piano Concerto classes. For those hoping to be recommended to the provincial level of competition please read the provincial syllabus which can be found on the website www.omfa.ca 
There are updates to many Piano classes so please be sure to consult the syllabus. 
Piano compositions identified as Studies by either the Canadian Conservatory or the Royal Conservatory of Music are NOT permitted in classes other than classes specifically for Studies. 
The numbering system for Voice has changed completely. There are new classes as well. Please consult the syllabus prior to registering. 
Level 9 Harp classes have been added to reflect the addition of that level in the RCM syllabus. 
Brass and Woodwinds no longer have to perform from memory but it is highly recommended. It is not necessary at the provincial level. Competitors must provide their own music stand if they require one. 
During the Kiwanis Music Festival Windsor-Essex County, once an entrant is offered a recommendation to Provincial Competition by phone and email, that recommendation becomes null and void if it is not accepted within 24 hours after the offer is made by phone and email.
Reminder - the penalty fee for entries received after January 22, 2020 is $20.